Business, Strategy and Marketing Consultant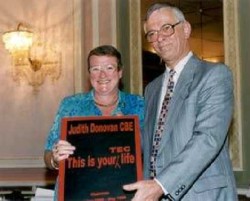 As well as running her own business successfully for nearly 20 years (£12 million t/o, 70 staff), Judith has also been heavily involved in the business "game". Not only Chairman of Bradford TEC, President of Bradford Chamber of Commerce, President of Bradford Business Club, Director of BusinessLink West Yorkshire, Member of CBI and IOD Councils for Yorkshire but also as a non executive on governor bodies for the last 10 years.
So whether you're looking for a non-exec director or some specialist direct marketing help, look no further.